It's that time of year….COLLEGE BASKETBALL IS BACK.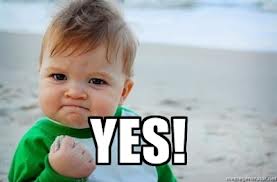 … well sorta.
Teams have begun practice in preparation for the 2015-2016 season, and with that many outlets are releasing their season preview's.
Chronicling the Colonials will have extensive coverage of the Colonials and the Northeast Conference as we get closer to the November 13th opener.
So far I've found three high quality publications that have released their NEC preview/predictions. All three are high on the Colonials. USA Today, Lindy's, and The Sporting News selected Robert Morris to win the NEC, and all three dubbed senior guard Rodney Pryor the conference player of the year.
Interestingly enough, USA Today picks Bryant to represent the league in the NCAA tournament (meaning they pick RMU to get upset in NEC tournament play).
Can Pryor lead the Colonials to another NCAA
tournament berth?
(p/c Pitt Post Gazette)
Overall, the league has lost its share fare of talent via graduation and transfers, but Andy Toole's program –despite the loss of two major pieces in Lucky Jones and Marcquise Reed– seems, on paper anyway, the best equip to deal with the losses.
While these predictions are far from locks most of the time, it is nice to see the program getting the recognition it deserves after a successful March last season.
Also of note, how about Rodney Pryor? The senior looked like he would be battling for his career due to injuries a few years ago, and now he is a near consensus pick to win the Player of the Year award as we head into the season. That is a credit to his dedication and hard work over the years. While he will now have to go out and earn it, its nice to see.
Much for coverage to come over the next few weeks!
–Lee Kunkel
–@Kunkel5